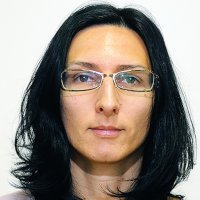 Milica Drobac Pavićević
Associate Professor
University of Montenegro

Podgorica, Montenegro
Website: University of Montenegro
About
Milica Drobac Pavićević (1979) is a professor at the Department of Psychology, Faculty of Philosophy, University of Banja Luka. She defended her doctoral dissertation titled "Psychological Effects of Exercise and Transfer in Developing Creativity in Intellectually Gifted Students in Higher Grades of Elementary Schools" in February 2014 and acquired the title of Doctor of Psychological Science. She became a faculty member at the Faculty of Philosophy in Banja Luka as an assistant in 2004 and eventually became a senior assistant in 2009. She was elected assistant professor in 2014. As a supervisor from the Department of Psychology she taught and researched in the major scientific disciplines of pedagogy and school psychology encompassing the following courses: Introduction to Educational Psychology, Psychology of Teaching and Learning, School Psychology with Practicum, Psychology of Learning and Creativity in Preschool Children.
She participated in many scientific and international conferences in Bosnia and Herzegovina, Serbia, Macedonia (FYROM), USA as well as in several projects at the Department of Psychology, Ministry of Education and Culture of Republika Srpska, Save the Children, UNICEF, United Nations Volunteers (UNV) and the Psychological Society of Republika Srpska (DPRS).
She is a collaborator in the Višnjan Astronomical Society, Croatia, and the Višnjan Science Education Center, where she has been developing, preparing and running workshops for two years within the Youth Science Camp (YSC) in the field of psychology, which are intended for elementary and secondary school students. She is the official psychologist of MENSA (BiH).
Contributions at Talent Education 2022

All definitions of giftedness agree that high achievement is an indispensable part of it. However, there are differences when it comes to defining the elements that lead to above-average achievement. According to Joseph Renzulli, three elements constitute giftedness and contribute to exceptional achievement. These are high intellectual abilities, dedication to …

More