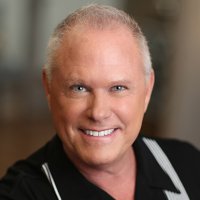 Richard Cash
Educator, Author, Consultant
nRich Consulting

Minneapolis, United States
Website: nRich Consulting
About
Dr. Richard M. Cash is an award-winning educator and author best known for his work in differentiation and advanced learners. His range of experience includes teaching, curriculum coordination, and program administration. Currently, he is a widely respected education consultant with nRich Educational Consulting, Inc. His consulting work has taken him throughout the United States, and internationally.
Richard holds a doctorate in Educational Leadership, a master's degree in Curriculum and Instruction, a bachelor's degree in Education, and a bachelor's degree in Theater.
His areas of expertise are educational programming, rigorous and challenging curriculum design, differentiated instruction, 21st century skills, brain-compatible classrooms, gifted & talented education, and self-regulated learning. Dr. Cash authored the books Advancing Differentiation: Thinking and Learning for the 21st Century; Differentiation for Gifted Learners: Going Beyond the Basics (co-author Diane Heacox); and Self-Regulation in the Classroom: Helping Students Learn How to Learn.
Contributions at Talent Education 2021

Differentiating UP! Using the Enrichment, Extension & Enhancement (E3) Model

Paper

Studies abound that report little differentiation is happening for gifted learners in the general classroom. Even with substantial focus placed on professional development around differentiation, very little has changed over many decades for advanced learners (VanTassel-Baska & Stambaugh, 2010). Teachers lack time, skills and knowledge to differentiate adequately for advanced …

More
Contributions on other events

Impostor Phenomenon: Foe or Friend?

Paper

Talent Education 2022

"I may not be as great as people think I am!" (Viola Davis). Many accomplished individuals wrestle with impostor phenomenon, or self-doubt and fraudulent feelings. While impostorism can lead to social & emotional problems, it may also increase effort and humility. This interactive and engaging session will offer ways to …

More

Thoughtful Change Agents: Gifted Students as Cultural Catalysts in the Making

Paper

Talent Education 2022

Elizabeth Jennings, Nelson Mandela, Caesar Chaves, Martha Graham. Rebels rock! Change happens when ideas are challenged. To support gifted students as cultural catalysts, we must provide them the tools to be the change agents. Divergent thinking, authenticity of heart, and social kindness and care are the fundamentals. This session will …

More

Getting Out of the Quagmire: A Roadmap for Redirecting Underachievers and Selective Producers

Paper

Talent Education 2022

Students don't naturally underachieve. It is often through misguided and unchallenging learning experiences that lead them to underperform or selectively produce. It may also develop out of a learning difference. Helping students develop constructive attitudes towards personal growth has a tremendous effect on achievement. This session will show you how …

More

Nurturing the Talents of Students Through Gifted Education Strategies in the General Classroom

Paper

Talent Education 2023

Gifted and talented students are found in all communities, including those that are culturally, linguistically, and economically diverse. Often, many students with unique talents are overlooked or under recognized in formal identification techniques. To better recognize and nurture the gifts and talents of children from diverse populations, educators must have …

More