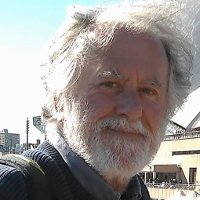 Trevor J. Tebbs
Castleton, United States
About
In addition to my on-going work with highly able and creative children and young people, since 2008 I have enjoyed many opportunities to travel overseas. I have presented on various topics and provided workshops at several International Centre for Innovation in Education (ICIE) conferences, e.g., Ulm, Paris, Athens, Istanbul and Dubai. It has also been a pleasure to visit and work with other professionals in my field of interest in Austria, Canada, England, France, Germany, Greece, Poland, Turkey, Switzerland, Ukraine as well the USA.
As well as continueing as Assistant Editor of GTI, I am also Associate Editor of the new International Journal for Talent Development and Creativity (IJTDC) - a professional journal associated with Lost Prizes [See: http://icieworld.net/main/; http://icieworld.net/main/international-journal.html] 
For several years I have served as an adjunct professor with the Psychology Department, Castleton State College, Castleton, VT 05735. Typically I provide a number of different courses relating to educational psychology, including some specifically associated with giftedness. 
Recently I have been honored to be associated the Institute of Gifted Child, which is part of the National Academy of Pedagogical Sciences, Kiev, Ukraine.
Contributions at Talent Education 2019

A crisis of ignorance? The need for change

Paper

The author examines issues associated with what he believes to be a crisis of ignorance in the life of times gifted and talented children and young people. He defines crisis as a time of difficulty when important decisions need to be made. Ignorance he considers the lack of knowing and …

More
Contributions on other events

The benefits of using holistic assessment in partnership with technology: Two cases

Paper

Talent Education 2017

In this paper, the author presents two real-world cases where the lives of young people have been changed for the better. In both cases, the futures of the highly able and creative individuals were significantly improved by way of holistic assessment facilitated in partnership with technology. The stories …

More