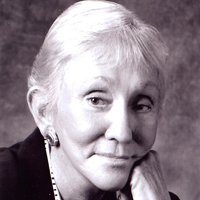 Dorothy A. Sisk
Professor
Lamar University, Beaumont, Texas

Lamar, Texas, United States
Website: Lamar University
About
Dorothy A. Sisk, Ph.D., holds an endowed chair in education of gifted students at Lamar University in Beaumont, Texas.
Dr. Sisk is an international consultant focusing on leadership and creativity development. She was a professor at the University of South Florida, coordinating programs for training teachers of the gifted, and the former director of the U.S. Office of Gifted and Talented in Washington, DC. She currently directs the C.W. Conn Gifted Child Center at Lamar University, and teaches the courses for endorsement in gifted education.
She received the Distinguished Leaders Award from the Creative Education Foundation (CEF) in 1989, the Distinguished Service Award from the National Association for Gifted Children (NAGC) in 1983 and 1994, the Creative Lifetime Award from CEF in 1994, and was selected for the Hall of Fame Award of CEF in 2005. Dr. Sisk served as one of the founders and first president of the American Creativity Association, and president of The Association for Gifted and Talented (TAG), the Florida Association for Gifted, and the World Council for Gifted and Talented Children (WCGTC), where she was executive administrator, and editor of Gifted International from 1980-1993. She has conducted training sessions throughout the United States and internationally.
Dr. Sisk is author of Creative Teaching of the Gifted, and Making Great Kids Greater; coauthor with Doris Shallcross of Leadership: Making Things Happen, The Growing Person, and Intuition: An Inner Way of Knowing; coauthor with E. Paul Torrance of Gifted Children in the Regular Classroom and Spiritual Intelligence: Developing Higher Level Consciousness; and co-author with Susan Israel and Cathy Block of Collaborative Literacy: Using Gifted Strategies to Enrich Learning for Every Student; co-author with Hava Vidergor Enhancing the gift of leadership: Innovative programs for all grade levels and editor of Accelerating and Extending Literacy for Diverse Students. In addition, she has contributed numerous articles and chapters in books on gifted education.
Contributions at Talent Education 2017

Planting Seeds of Mindfulness: Creating the conditions to help gifted kids to flourish and bloom intellectually, emotionally and spiritually

Paper

This keynote will address how mindfulness strategies such as meditation, visualization and sensory awareness can help gifted students who struggle with social and emotional issues such as perfectionism and anxiety, with a cycle of stress rooted in nervousness, agitation and compulsive thoughts. Mindfulness is the practice of being …

More