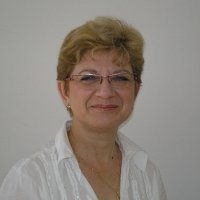 Jasna Arrigoni
Associate Professor
Faculty of Education, University of Rijeka

Rijeka, Croatia
Website: University of Rijeka
About
Jasna Arrigoni  graduated at the University of Rijeka, Faculty of Pedagogy. She worked at the Elementary School  as a pedagogue more than 20 years. As a school pedagogue she participated on several education/training like Reading and Writing for Critical Thinking, Law in Everyday life, Health Education, addiction education and etc. She has successfully completed the required course of study approved by SENG (2020) as a SENG (supporting emotional needs of the gifted) model parent group facilitator.
Since the academic year 2003/2004 she has been holding the elective course  Education of gifted children as an external associate at the Faculty of Teacher Education in Rijeka and since 2010 she has been employed at the same institution. She defended her doctoral dissertation in the field of gifted education at the Faculty of  Philosophy  in Zagreb (thesis title: Pedagogical structuring of the Curriculum for Gifted Students) . In academic year 2016/2017 she received the Rector's Award from the University of Rijeka for her teaching excellence. She has participated in professional and scientific conferences ( European and World levels) and has exhibited and published works from the field of gifted education. She initiated 1997 the establishment of the association "Centre for Gifted Children" in Rijeka and  since than Centre has been organized a lot of educational activities for potentially gifted children, parents and teachers. The most famous activity is cooperation with local different institutions in project "The Week of the Giftedness" in Rijeka (Croatia) which is organized for eight years every March and workshops for children. 
She is a member of the two teams of the projects like project of nurturing potentially gifted students in the Primary Schools in Rijeka (title "I play, explore, get to know - a project to encourage gifted elementary school students in the city of Rijeka")  and Opatija (Croatia), project of establishing norms of EPoC test of potential creativity in Croatia etc. Within the Centre for Gifted Children, she encouraged the organization of two trainings related to the application of the EPoC test of potential creativity: 2018 – Evaluation of potential creativity test (EPoC) training and teaching for innovative thinking with prof. Taisir S.Yamin (Rijeka, Croatia) and 2019. Evaluation of potential creativity test (EPoC) training with prof. Todd Lubart (Zagreb, Croatia). She was a member of the Working Group for drafting the Proposal of the Rulebook on Identification of Gifted Students at the Ministry of Science, Education and Sports dated 3 November 2008. She is a member of the  World Council for Gifted an Talented Children, member of editorial boards of some journals  etc.
Contributions at Talent Education 2020

Mentors of the gifted and talented - who are they? Social capital as well as the gifted or?

Paper

If I have seen further than the others, it is by standing upon the shoulders of giants. Isaac Newton Mentoring is not a new term and is quite known in educational and academic as well as business circles. It involves the help that a knowledgeable person provides to a person, …

More
Contributions on other events

Prepared and trained teachers are important. Should we change their education so that gifted children could advance alongiside them or is there fear of the development of the gifted?

Paper

Talent Education 2017

Teacher attitudes about gifted individuals and their education are key to implementing systematically organized support in a particular education system. It is often the case that teachers positively point out positive attitudes towards the gifted, but at the conative, action level, they are not prepared to personally engage …

More